My Property Basket
You can use your Property basket to send us enquiries for multiple properties all at once, and also to share your choices with friends.
Simply click the heart symbol on any property and it will be added to this page.
Use the 'Send your enquiry to Capland' form to send us your selection for further information and viewing.
You can also add up to 6 friends' email addresses in the 'Send to friends' form, to share with your prospective housemates.
---
There are no selections in your basket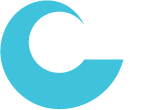 Share or Enquire about your list