Student Accommodation Sheffield
We provide High Quality Accommodation for Students here in Sheffield. We pride ourselves on our friendly and professional service and have been working hard for the Students of Sheffield for over 50 years! Our properties are all of a very high standard and we aim to be very responsive and approachable, should you need any assistance while living in our student accommodation.
Student Testimonials
I have really enjoyed my time living in this in property, and will be really sad to leave it! Capland are a brilliant lettings agency, with friendly, approachable people who respond to queries and problems quickly and efficiently. The property itself is in a brilliant location, and is well-furnished with modern bathrooms and spacious rooms, and I would not think twice about recommending it to a friend. Thanks, Amy Raynor, 35 Bower Road, Crookesmoor, Sheffield
Capland is one of the best property agencies I have had contact with! The variation of accommodation they offer is fantastic and all are looked after to a very high quality. As soon as there is a problem, however minor, they send someone round usually on the same day to sort it. They have a dedicated team who are all helpful, friendly, and approachable. It says a lot that all six of us have stayed on again with the same agency and house for a second year as we know that Capland are reliable and you really do get your money's worth. All our friends and family our amazed at how nice the house is, as compared to other student houses it is well kept, a nice size, yet still in an ideal location; normally there's some sort of compromise! The landlords are good at keeping the house renovated and plan on redoing the whole kitchen in summer. You really couldn't ask for better landlords! Louise Rockley, 26 Clarke Street, Sheffield
ust a message to say Jack, Matt and myself really appreciated the speed at which you got the house sorted for us and are extremely impressed and pleased as to how it looks (and works)! We all noticed how good and efficient your decorator was especially when it came to making room for us and clearing up in the evening so we could utilise the kitchen/lounge, the quality of his work is very good too!!! It would be nice if you could pass on the message! I look forward to spending more time in the house. Regards, Toby, 57 Barber Road, Crookesmoor, Sheffield
The service given by Capland so far has been excellent, the house has been fantastic, and whenever anything was wrong Capland were there to help, with a hand from the friendly workmen. Whenever I've had any issues with payment or rent I just drop into the letting office and the staff are helpful and friendly. Thanks Capland! Joe Brannigan, 56 Wadborough Road, Sheffield
The best student houses in the best places
Our student properties have all been selected to be in the best locations for students studying at The University of Sheffield or Sheffield Hallam University. Local amenities and transport links in Ecclesall, Broomhill, Broomhall, Crookesmoor and the City Centre are all excellent - follow the links below for more information about each area.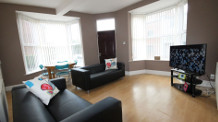 As one of the liveliest locations in Sheffield, the Ecclesall Road area is highly sought after for student accommodation. Well situated for both Sheffield Hallam University and the University of Sheffield, Ecclesall Road is a major bus route to and from the City Centre and is buzzing with shops, bars and eateries - no wonder it's a favourite with students in Sheffield!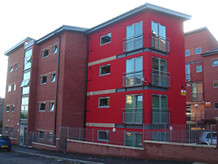 Broomhall lies just outside Sheffield City Centre to the west and is a popular location for students studying in Sheffield. Broomhall is very close to the University of Sheffield campuses and within easy reach of Hallam Uni as well. Our student accommodation in Broomhall includes both traditional houses and modern apartments.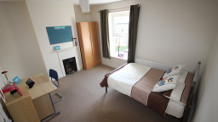 The busy area of Broomhill is around 10 minutes walk from the University of Sheffield's principle campus sites, and only 20 minutes from the City Centre. Packed with good pubs, eateries and shops, Broomhill is a self-contained area with a great community vibe that's very popular with students.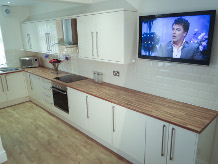 Just up the road from the University of Sheffield is the area of Crookesmoor, another popular student destination, home to a number of green parks and enjoying wide views over much of North West Sheffield. Our student accommodation in Crooksmoor is mainly of the traditional terraced variety, with local shops and pubs on the doorstep.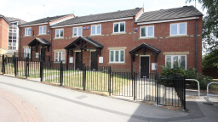 Our student accommodation in Sheffield City Centre has all the benefits you'd expect, and probably more besides! Within easy reach of both of Sheffield's universities and all of the shops, student-friendly bars and eating places that Sheffield has to offer, our student houses and apartments offer unrivalled quality, convenience and value for money.