Being Money Savvy at University
4 May 2022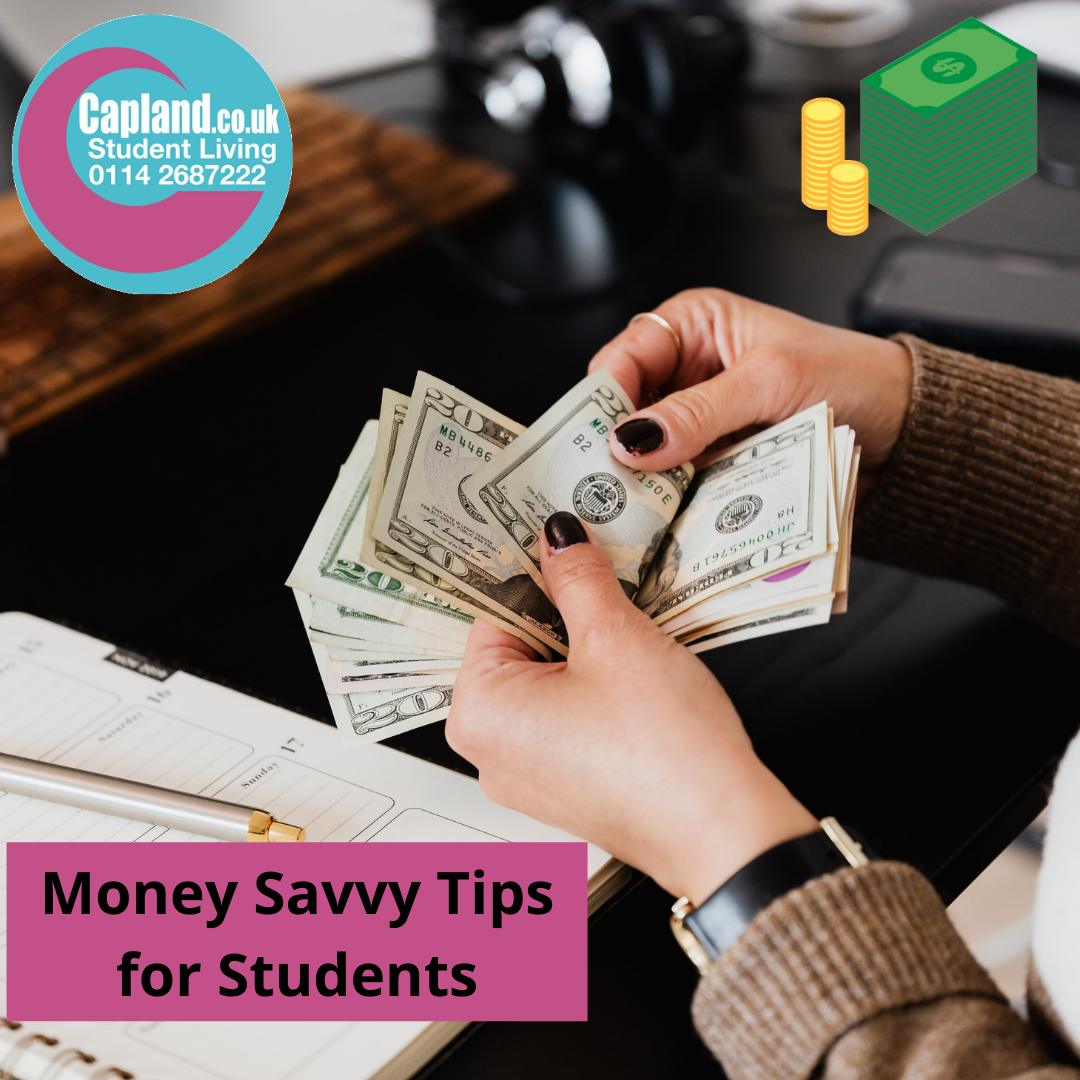 Juggling your money at university is tricky and takes some time to get the hang of it. Capland have compiled a few tips and tricks in order to make it slightly easier for you.
1) Extra funding – its crucial to seek out all the extra funding you are entitled too beyond your student finance package. Check to see if you can get a grant or a bursary from your uni, and don't leave it until you've already run out of money.
2) Set a Weekly Budget – to do this, divide the number of weeks you are at uni by the total amount of money you have. Try and stick to this budget, but remember to plan for overspending for events such as birthdays or big nights out. If you exceed your budget one week, deduct however much you spent for the following week to keep on track.
Food Shopping – it's easy to over spend on food if you don't plan your meals or shopping. By planning your meals for the week and bringing a packed lunch into uni, you will end up saving a lot of money.
H Have you heard of the app 'Too Good to Go'? Well this app is fantastic for getting food for as little as £3 that would otherwise be thrown in the bin

there are more and more supermarkets and convenience stores offering this service which can offer you best before or use by food bundles to not only help you save a little bit of money but also help tackle food waste ... WIN WIN! There is also an app called 'Olio' which allows people known as food waste hero's to collect food waste from various stores then list the food on olio for people to collect for FREE! How good is that!
B But another good thing to look our for are those yellow stickers/ reduced items in most supermarkets and convenience stores, most
stores reduced there best before and use by produce at a certain time each day and you can get some great buys shopping at this time, dont be ashamed of being a yellow sticker shopper, all the food that isnt purchased will go to landfill.. and we dont want that! Most yellow sticker/ reduced items can be kept for a couple more days in your fridge or maybe even frozen as soon as you get home!
4 Find a job – although you may not be too keen to have a job alongside your studies, you can find jobs which are 0-hour contracts and fit nicely into you routine. Even working for a few hours a week can help you keep on top of your budget.
5) Overdrafts – many students will have an overdraft at some point when they are at uni. Try to choose a student bank account which gets you the biggest and longest 0% overdraft you can. This will reduce many money problems you may encounter. However, it is tempting with an overdraft to spend more than you should, so you have to be careful with how you use your overdraft.
6) Transport - a really simple way to save hundreds every year, is to walk more! The majority of student halls or houses will be in walking distance from lectures and seminars. If not, take the bus but check to see if they do a student deal. It's also a great idea to get a 16-25 railcard, which will help you save a lot on train travel.

Share this: