15 September 2021
Ecclesall Road is a prime student accomodation area and here's why its home to many bars, pubs, restuarants, takeaways and shops for you to enjoy, as well as being close to Sheffield City Centre.
Our office is based at 353 Ecclesall Road, which is right opposite Collegiate Campus and we have many properties located along Ecclesall Road and neighbouring roads too which are for Student Living in Sheffield and those students attending the Hallam University, plus we know this area very well indeed.
Pubs
Being a student area you are never far away from a pub , we wanted to share with you the pubs you can expect to find along Ecclesall Road:
The Nursery Tavern (aka The Tav) 276 Ecclesall Road
Porter Brook- 565 Ecclesall Road
Lost & Found Sheffield- 516 Ecclesall Road
The Beer House- 623 Ecclesall Road
The Ale Club- 429 Ecclesall Road
Champs Sports Bar & Grill- 255 Ecclesall Road
The Sheaf Island- Wards Brewery, Ecclesall Road (just off Moore Street Roundabout)
Shops
Along Ecclesall Road you have a wide variety of shops to choose from, food shops such as Tesco, Sainsburys and M&S, Charity Shops for all those little bargains and helping wonderful charitites at the same time, florists such as Flora, fashion shops such as White Rose Mens and Womens, salons such as Conrad Blandford Hairdressing/Beauty. Takeaways can also be found every couple of steps along Ecclesall Road as well as convenience stores. Ecclesall Road has everything a student can want in terms of food, drink and convenience.
Great Outdoors
Ecclesall Road is also close to lovely outdoor spaces such as Sheffield Botanical Garden which can be accessed of Thompson Road or the wonderful Endcliffe Park can be found just of Hunters Bar roundabout, there are so many lovely walks around Endcliffe Park as well as a cafe, river, great open space, parkour facilities and a wonderful poppy memorial located in the heart of Endcliffe Park woods.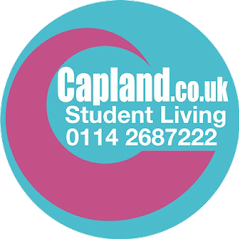 Share this: